From The World Of Digital Likes to Real Likes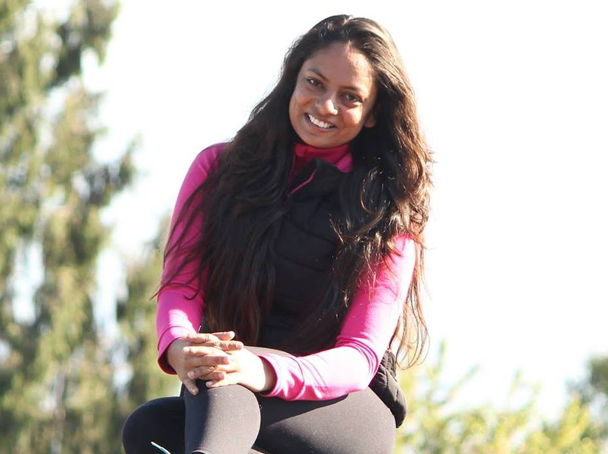 This shepreneur tells about her entrepreneurial expeditions after she left Facebook.
The spark of entrepreneurship was reignited in Vandana Vijay when she had helped provide electricity to 10 houses in Ladakh. She realised eventually that climbing the corporate ladder wasn't her true calling. Her hobby, traveling was…
This took her to resign from Facebook and set off towards Offbeat Tracks – her travel startup. Talking to Gairika Mitra, she reveals how being an entrepreneur helps her rediscover herself each day…
The Spark
Hailing from an army background, Vijay had travelled extensively. She gradually discovered that her real interests lied in nurturing the local culture.
She answered to her inner call and bid adieu to her corporate career at Facebook – a company she worked for three years. Her new venture 'Offbeat Tracks' focuses more on experiential travel than mere sight seeing.
Speciality
Vandana believes that every place has its own uniqueness. She promotes sustainable eco-tourism through her venture.
"We try to connect our customers to the grass root. This includes putting up in the houses of the locals, eating with them and exploring the local culture like never before."
Travel Spots
Vandana has conducted about 150 trips so far. She tells us about her enriching trips. People who visit Nagaland, would get an experience shawl weaving by the local women of Nagaland. She also tells us about the overwhelming response by the bureaucrats of Bhutan. Offbeat Tracks also cater to places like Assam, Meghalaya, Ladakh, and Sikkim as of now.
The Days Ahead
Offbeat Tracks is currently a bootstrapped venture. It's looking forward to collaborating with the state governments. They have their presence pan India and wish to expand to the global shores soon.  In the next two years, Vijay wants to expand into the deserts of Africa. She has plans to spread across the South-East region of Asia, Nepal, Myanmar and Thailand too.
Before Signing Off
'It's very important to figure out what your passion is and you should leave no stone unturned to follow your dreams. Failure is inevitable, so fail often and fail hard. But at the end, you will turn out victorious' – concludes Vandana.
This traveller was hit really hard by the entrepreneurial bug. Stay tuned to IAAE for more such inspiring stories.