These 5 Hacks Could Help You Scale Faster!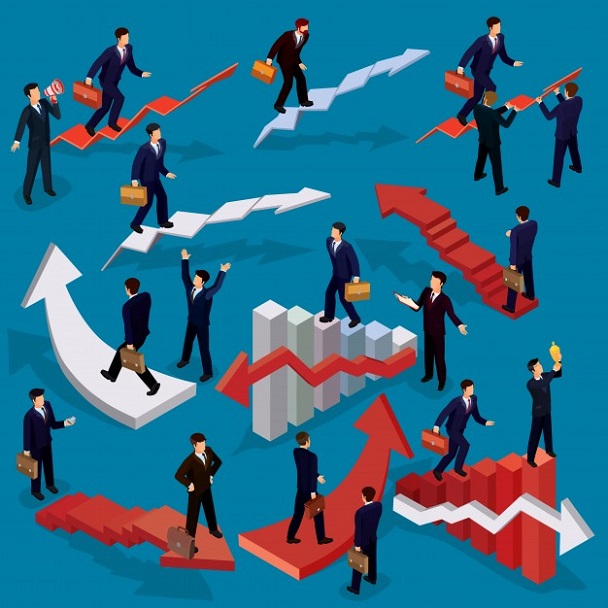 Master the art of scaling up now…Read on!
Given the name 'startup', it is not new that a lot of advice and attention is given to actually starting up. Tips, tricks, and innovative ideas surround the founder, and he leaves no stone unturned to build his empire. But, at some point, it becomes time to stop being a startup and scale your business to something larger.
Scaling up can make or break your company. Scaling fast might give rise to a lot of organisational problems, however if you decide to scale slowly, you might miss out on key opportunities.
We have enumerated a few points that could help you scale up:
1. Understand if your business is scalable
Your product might be spectacular, and talk of the town, but it doesn't mean that qualifies it to be a highly scalable business. As per Forbes columnist Martin Zwilling, "Not everyone needs or wants investors, or a highly scalable business. 90% of small businesses today are family businesses, which can be very successful, satisfying, and small by design. It's a strategic decision."
2. Identify your 'Core'
It goes without saying that the knowledge of your core products, customers, and marketing channels should be at your fingertips. This should be done before the business is taken to the next level.
Startup expert Neil Patel offers a quick checklist you should run through to make sure you have a solid grasp of your core before you try to scale:
Do you have a minimum viable product and achieved product-market fit?

Do you know who your primary customers are?

Do you know what marketing channels offer the best ROI?

Do you have enough funding to make it through a time in your business' life that will most likely be unprofitable?
If you answered no to any of those, it's time to slow down and get it figured out.
3. Automate or Outsource Everything You Can
In case your startup is labour intensive, chances are that your process of scaling reduces. In order to avoid that, one should try to streamline every process. That maybe in the form of automating payroll and billing, or maybe creating training videos, or automating your marketing strategies.
Places where you can't automate, it is advisable to outsource. Only the most essential roles should only stay in house. Once you are comfortable with scaling, you might consider bringing essential roles back to your system.
4. Your Business Must be Workable with You
This not only includes yourself, but every individual you have taken on board. Your business process must be easily understandable and repeatable. "It is an easy mistake to assume that hired salespeople or marketing people will be able to replicate the same rate of success as an incredibly motivated, tenacious, and compelling founding team did in the early days. Of course, that's rarely true," says venture capitalist Fred Destin.
5. Don't Stretch Too Much on These Qualities
Not stretching too much on these qualities could help you scale better, easier and faster.
Remember, you are a long term player in the entrepreneurial journey. It is beneficial that you don't hire too many people. Hiring too many of them might lead to scale other areas quickly.
A lot of times startups tend to spend a lot once they get funded. In fact, you should be focussed on spending the money to grow your business.
Once your product is achieved and you are slowly progressing towards scaling up, don't go crazy trying to add features or related products.
Hope you could find these useful and effective. More coming up soon. Stay tuned.