Agri-tech Startups: The Future of India?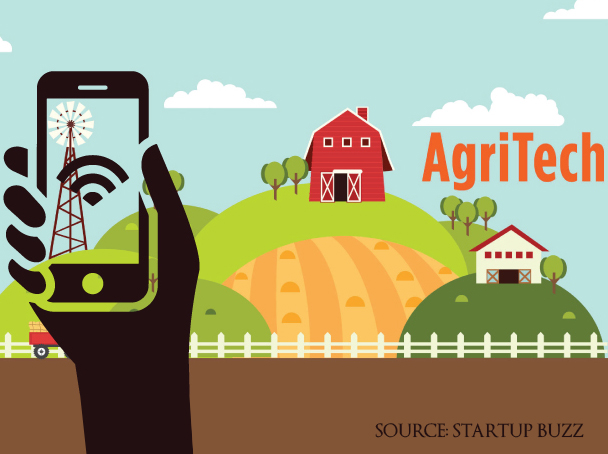 Agri-tech startups are doing quite well off late. Here's what the investors have to say about it…
India is an agro-based economy and holds the second largest agricultural land in the world. Around 60 percent of the population earn their livelihood from agriculture.
The startup ecosystem seems to be thriving off late, and a major contribution has been made by the agri-tech startups in the country. As per a report by Accenture, the digital agricultural services would hit $4.55 Bn by 2020.
Renowned investor firm Omnivore founders claimed that, investors these days are more keen to invest in agri-tech startups. Recently, they invested in two startups AgNext and Doodhwala. Omnivore invests in startups that operate in agri-tech, food products and rural livelihoods.
When asked about the scope of agri-tech in India, founder, AgNext, Taranjeet Singh says, "India is an agro-based economy, and it's very important to cope up with the latest technology in agriculture. The adoption of technology is of utmost importance in the next 40 years." AgNext has raised an undisclosed Series A funding from Omnivore founders.

In 2017, $53 million was poured into agritech startups over 17 deals. This year, too, saw a few startups bagging funding for the innovation they are bringing to the farming space in areas like storage, improving supply chain, quality seed procurement, increased production, logistics and distribution, and so on.
Out of these, Pune-based agritech startup AgroStar raised the highest funding of $10 Mn Series B funding led by Accel India in March this year. Mirroring Agrostar in its funding amount was Noida-based EM3 Agri Services which offers pay-per-use farm services for every step of the cultivation process and raised $10 Mn in a Series B funding round led by Global Innovation Fund (GIF) in August.
Following closely was Bengaluru-based B2B agritech startup, Farm Taaza, that raised $8 Mn Series A funding in a round led by Epsilon Venture Partners in October.
Investors such as Omnivore Partners, Future Venture Capital Company Ltd. (FVCCL) and IDG Venture among others continuing to pour money in the sector.
Some agri-tech startups that could raise investments in 2018 are Crofarm, Aarav Unmanned Systems, Aibono, CropIn, Gold Farm, Ninjacart, and Waycool.
Do you know of any agri-tech startup that is doing wonders in its professional space? We would love to feature them.