Fast & Furious: Startup Action Plan throws startups into gear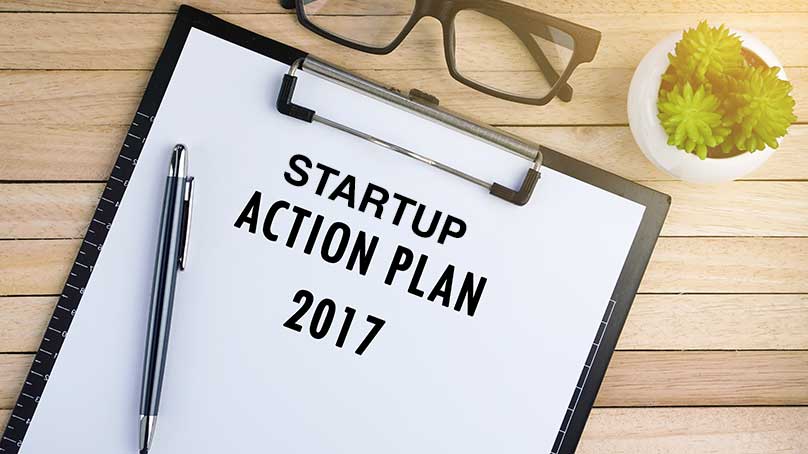 The government's ambitious 'Start-up Action Plan' has managed to push a lot of start-ups into planning and action to shape up their respective businesses.
Simplification of the start-up process
Clarity on definition:

Companies with a technological drive and a passion for innovation and product development and a turnover lesser than Rs 25 crore come under the purview of Start-up Action Plan. Policy framework for start-ups get earmarked as a dedicated sector, with greater clarity on definition.
Easy compliance:

Ease of doing business has seen a marked improvement after the Startup India Action plan as startups need to give only self-certified compliance certificates. From labor laws to environmental laws, clearances are now given on self-certification, ensuring faster clearances and removal of any red tape delays.
Availability of facilitators:

Any start-up setting base in India today can make use of facilitators offering assistance for filling and disposal of patent applications. The government bears the fee of such facilitators, allowing businesses to focus on their core areas of operations without worrying about patent regulatory framework.
Better funding options
Credit guarantee fund:

The government credit guarantee fund allows start-ups to raise capital without any collateral security from various banks.  A budgetary corpus of Rs 500 crore per year for the next four years was announced in 2016 to this effect.
Fund of Funds:

Fund of funds with a corpus of Rs 10,000 crore has been set up to promote financial assistance for innovative startups.
Other advantages
Faster exits:

The government introduced and passed the insolvency and Bankruptcy Bill 2015. As a result, start-ups with simple debt structures can now wind up operations within a 90-day period after making an application.
Tax sops:

Start-up India Action plan offered start-ups to avail income tax exemption for three years in a block of five years. This tax sop has ensured Indian startup ecosystem gain strength as it is available for all start-up entities formed from 1

st

April 2016 running up to March 31, 2019.
Dedicated helpline:

Start-up India Hub, a mobile application, along with a RBI dedicated helpline for start-ups, allows for a 24/7 helpdesk for any regulatory issue or assistance on any policy for all start-ups.
Easy foreign funding:

Since start-ups and foreign funding go hand in hand, the government has ensured that enterprises are able to receive funds from foreign investors including foreign venture capital investors. The Start-up India Action plan enables easy transferring of shares between resident and nonresident investors.
India, with its abundant talent pool and the promotional government policies under the Start-up India Action plan, has architected a popular startup ecosystem. The going has never been better for Indian startups.