'Fintech's' The New 'Player' in the Startup Space!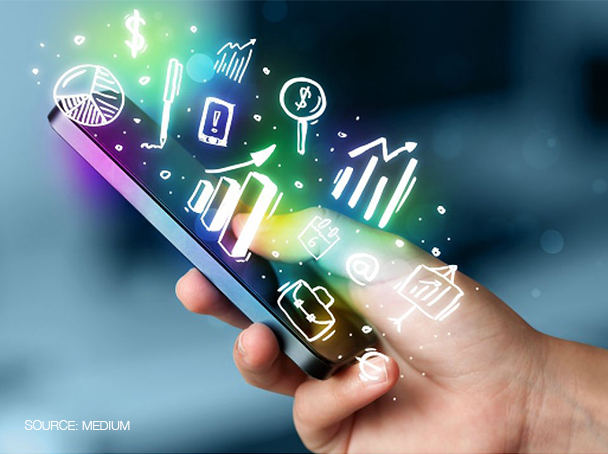 Fintech startups have been hogging quite a limelight off late and investors find them pretty lucrative. Scroll down!
Over the days, fintech startups have been growing at a rapid rate in India. As per a NASSCOMM report, the Indian fintech software market is likely to reach $2.4 billion by 2020. Currently, it is valued at $1.2 billion. While fintech acquires a major place in the market, evolving money lending platforms have definitely helped it score higher numbers.
Here's a sneak peek into a few popular platforms in India:
Founded in 2014, Rubique is an online marketplace for financial products offering loan products and end-to-end loan fulfilment to individuals and MSMEs. It's built on AI-based recommendation engine. This company caters to every financial aspiration through loans, credit card and insurance products. With over 100 K customers aboard, they have received a funding of $10 Mn till date from key investors like Kalaari Capital, Globevestor, and YourNest Angel.
Launched in 2016, Loan Tap allows its users to make single and bulk payment of loans. They received a funding of $4.51 Mn till date. The company specialises in handling customer portal, loan origination, loan processing, loan management, and accounting.
Mintifi claims to be India's first online lending platform helping small and medium businesses who wish to achieve financial empowerment. It has received a funding of $2 Mn so far.
EarlySalary is a mobile-first lending platform that provides salary advances and instant cash loans. They have received a Series B funding of $21.5 Mn.
An online payment instrument, Simpl allows customers to purchase first, and then settle payments online. With a Series A funding of $2.57 Mn till date, Simpl wishes to elevate its clientele even more.
PaisaDukaan is a P2P lending marketplace platform for borrowers to take loans from individual investors, willing to lend their own money for an agreed upon interest rate. They raised a funding of $0.88 Mn till date.
The lending and payments industry has disrupted the traditional ways of conducting business. These fintech startups bring in advanced technologies for both consumers, banks, and NBFCs. Talking about consumers, it goes without saying that they are getting increasingly comfortable and adept in using technology.
Thus the doors for this sector remains widely open.