Life Partner to Business Partner: Couplepreneurs Spill the Beans!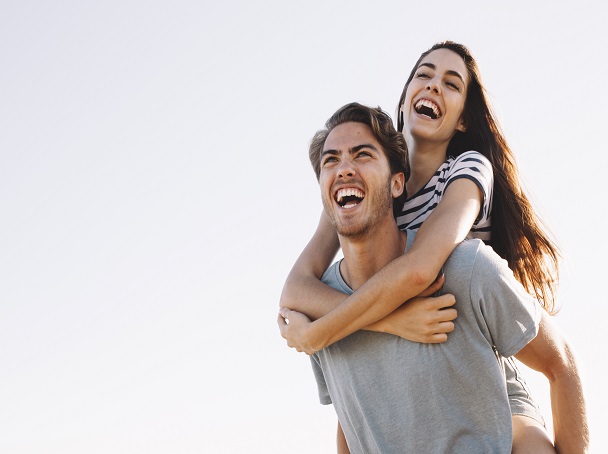 Entrepreneurship can be a hard juggle. Even with a partner to help, it's important to know how much can one get involved. But when that partner is also your betterhalf, things can get handy.
IAAE spoke to a few couplepreneurs to understand what works for them. Let's see what our folks have to say!
Akshita and Chet Jain, Serial Entrepreneurs, Silicon Valley, and Founders, Crowdera
"The only way we retain the zing after 12 years of being married blissfully as parents and professionals is, by consciously scheduling and blocking chunks of time. We either go for an early morning nature hike, or practice yoga. Sometimes we even head to an ashram, and often go on a 'Vipaasana' retreat together. Well, for the entertainment factor, there are movie theatres always. This is usually when things get overwhelming on a random weeknight."
Aditi and Moksh Juneja, Business Head and CEO, Avignyata
This husband-wife duo run a digital agency 'Avignyata' together. Parents to two children, Aditi tells us that she prefers working from home mostly. This results in less conflict at work, and results in an amiable relation with the better half. However, the couple often sneaks out for strolls on weekdays, and spends some quality time with family on weekends.
Tejas and Devendra Parulekar, Owners, SaffronStays
Saffron Stays is a luxurious home away entity that aims to create a precious family bonding. Kick-starting in 2015, this startup has catered to many travellers pan-India, and are expecting a humungous rise in numbers soon. Devendra shares that the trick is very simple, but one has to follow it religiously. If one is clear about their respective roles they are supposed to play, carry it out diligently; and have mutual respect for each other, they will walk long miles together.
Anamika and Anirban Sengupta, Founders, What's Up Cafe
What's Up Cafe is a trendy, chilling place for folks, and they have redefined rooftop, pub and alfresco bar culture altogether. Talking about their business and conjugal life balance, Anirban says, "I think couplepreneurs have a distinct advantage over others. They get to spend more time together, thus sharing the workload. When you are nurturing your startup, it is like raising your own baby, and I think no one can do that better than your partner."
Shweta and Prashant Garg, Owners, Label Pratham 
Commonly called the 'Pichwai Couple', the Gargs are the pioneers in reviving the art of Pichwai as wearable art. When asked about the secret recipe to their success, the couple spilled the beans. "The best part about our relationship is the impeccable chemistry that we share. We are always together and enjoy our own company. Therefore, we never feel the heat of managing our work and personal lives together. I feel every couple should be the same."
Finding the right partner with the same values & goals to keep the entrepreneurial spirit going is more true when its with your betterhalf. Given that there is a high ratio of people either losing out on business, relationship or both, it is surely a mix that do not work for majority. But for those who do... they become "The Power Couple".
Know a power couple that you vouch for, share or tag them and we would love to hear what keeps their mojo going!