Success and failures of startups in 2016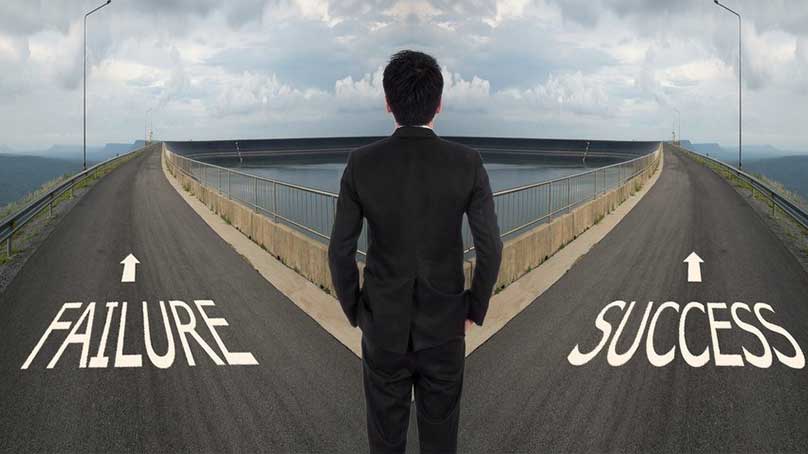 When the going gets tough, the tough gets going.
For startups in India, 2016 has not been an easy year. Raising funds was not easy with investors looking for a roadmap towards profitability. And startups realized it is time to perform or perish.
While many start-ups witnessed a lot of layoffs and shutdowns in the second quarter of 2016, some of the top funded startups saw rapid growth.
Innovation is the key
When we analyse the success of some of the start-ups, it is clear that innovation and doing something out of the box is the common thread between all of them.
Top of their game
Ibibo is not really a startup, but what it does has effect on the entire startup network. Ibibo was one of the top funded company in 2016 with its parent Naspers pouring $25. Snapdeal raised $200 million in a round led by the Ontario Teachers' Pension plan. Byju is moving ahead to tackle India's huge ed-tech space.
Lenskart too has been tasting success. The online eyewear brand has come up with new eye testing equipment and will increase its profitability in the days to come.
Food start-ups take the hit
2016 was fatal mostly for food startups such as Dazo, TinyOwl, ZuperMeal and a lot more. The major reasons for the shutdowns were plummeting sales, lack of funds, and rising competition.
TinyOwl, a food-ordering firm, shut down its operations last year in all 11 cities, except Mumbai. Barely a year after it started, Dazo, an app-based service that delivered meals, shut down its operations last year. PepperTap, a grocery-delivery startup, stopped its consumer-centric app in April 2016. The path to profitability looked very distant for PepperTap since they operated on a negative margin per delivery. It had raised funds from SAIF Partners, Sequoia Capital, Snapdeal and others in four rounds. It had also got hold of another up-and-coming hyperlocal grocery marketplace. Despite all the efforts it succumbed to pressure from rivals like Bigbasket and Grofers.
Newer players maintain a sharp focus
New players are more focused and seem to have learnt from the mistakes of their predecessors. For instance, Milkbasket raised seed funding days after the closure of PepperTap. They are confined to the tech hub of Gurgaon and deals with just one product. One of the earliest in this space and the leading player, BigBasket has adopted an inventory-based model by stocking, sourcing, and packing its grocery. But as Amazon eyes India's huge grocery market even BigBasket will find it difficult to stay ahead unless it gets more funding to expand.
Edtech puts investors in a dilemma
Since the majority of people in India don't have access to quality education Edtech's potential is huge. But traditional institutions are slow to adopt innovation from outsiders. Edtech startups iProf and Purple Squirrel shut down last year since they operated only online. To succeed in India's edtech space a startup needs an online and offline model. Byju's is a case in point. To complement its apps it uses a chain of coaching centres. In two rounds in 2016 alone it raised US$149 million, including US$125 million. Mark Zuckerberg is among its backers.
Edtech startups have problems to solve
Edtech startups will succeed only if they tackle two major problems. In a space where consumers are used to free stuff online they need to find ways to monetize. They also have to build differentiated services and products.  
Fashion ecommerce's copycat troubles
Another area with too little differentiation and too many copycats is Fashion ecommerce. As a result many Fashion ecommerce ventures saw failures. For instance, Fashionara could only lure customers with heavy discounts. It had to shut shop once the cash ran out and no more investors were in sight. Similarly, Ladyblush, a women-only fashion portal based in Gurgaon, got four years to get its act together and had US$4 million in funding. But when the funding dried up, it had to shut shop.
Indian Startup Ecosystem has its own challenges
There is a lot to learn from all these failures. First, the Indian market is in nascent stage. Second, tremendous challenges stop startups to become money-spinning. Some startups got wiped out because they were copycat ideas and face stiff competition from leading players who are backed by a slew of investors. The failure of some of the start-ups can also be attributed to lack of funds to hire talented staff.
Moreover, investors often compare the Indian market with the US market and when startup companies fail to fulfil the expectation they stop their funding or before scaling they will pressurize founders to make businesses profitable.