How to win social media conversations?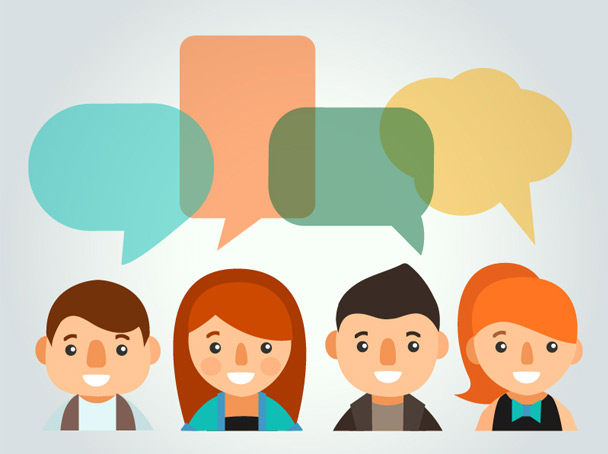 Up your presence on social media space
Decades ago some essentials which defined prestige of an organisation on their business cards were board line numbers, professional URL, email ids. And today social media presence adds more weightage to it. Hence, as a startup if you are done with the basics, shift your focus to social media presence. Merely being there doesn't help, constant engagement, frequent communication and having incremental user base of the social media page would define your success in a way.
Being active on social media is often seen positively by your consumers and other stake holders. So, let's take full advantage of this key medium that can change the entire landscape of your business.
Make your presence felt
Start with your presence in the top social networking sites – Facebook, Linkedin, Twitter and Pinterest. And concentrate on two-three platforms initially to know the fives W's of your target customers. Use these platforms to increase brand awareness and build a reputation about what the brand stands for.
Entrepreneurial association
Social media is a fantastic medium to get associated with various entrepreneur, mentors and startup support groups. Facebook groups, Linkedin conversations, Twitter handles can be used to initiate such discussions, which would provide tremendous input to your venture. This might also help in spotting a key influencer in your industry and collaborating with him to generate online conversations.
Engagements

Your user should feel that you are listening to them. Start with a lower user base, regular engagement will get noticed by friends and peers of these users which in turn will grow steadily. Content is also a key driver in increasing your user base. Post contests, quizzes, punchlines, informative links, memes and featuring your own customers will pay dividends in your social media effort. Try and address all queries posted by your user.
Connect and excel
This platform can be effectively used to make connections – not only to your customers, but has huge opportunity to connect with potential collaborators. Social networking can help you to get investors, brand advocates, or even future employees. A complete win-win situation arises from various connections that are created.
Participate
One powerful method is to participate in various online discussions, blog posts. This will see an automatic increase in number of user base, who would develop curiosity around your brand. Answering to others questions makes you noticeable in the crowd. Initiate and use hashtags intelligently, not only it spreads the message but also associates your brand with certain keywords.
Integrate and analyse
Social media becomes more effective when it gets integrated into other forms of communication. Have links embedded in your social media posts, which can provide sales lead or have a mobile friendly site, so that the URLs can be easily shared over the social media. And that's how it spreads among larger audience. Use SEM for more visibility and have prominence in terms visibility. Above all, use social media analytics to measure various methods adopted and study the trends and patterns – these data insights will help to strategize future path.
CTA: What steps do you take to up your social media presence? Do share your views.
ENDS