The Year Ahead for Startups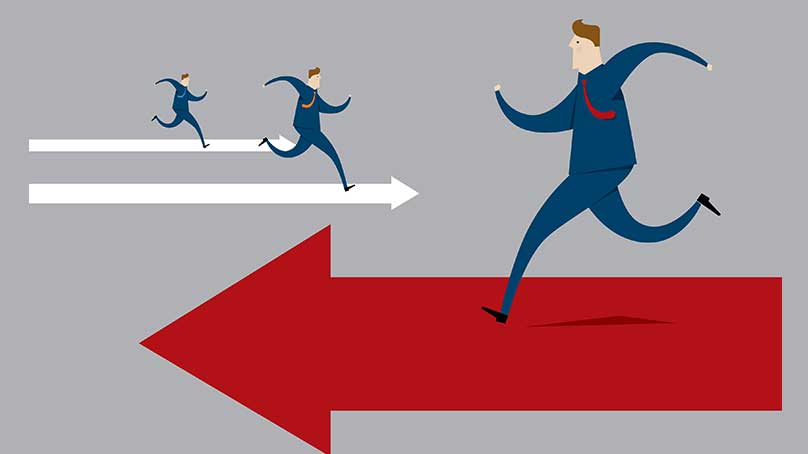 The year 2016 was bitter sweet for the Indian startup space. Startups valuations witnessed a drop and average funding declined to nearly half as witnessed a year earlier. On the positive side, even amid the decline in valuations and funding, the number of deals in the startup ecosystem remained high. There were an estimated 1,030 deals that were completed in 2016, which wason par with the traction in 2015, which saw 1,027 deals.
Start-ups managed to bring in only $4 billion in investments in the year, down from a massive $7.55 billion in 2015. Although there was no big ticket announcement in terms of funding in 2016, the new year is likely to bring some cheer back in the startup ecosystem.
Consolidation: The likely theme for 2017
Many industry experts believe that the single biggest undercurrent for the startup space for 2017 is 'consolidation'. Just as 2015 was known for huge investments and valuations, 2017 will be a year of consolidation.
Many risk-capital operators are likely to realign their portfolios and look at possible exit opportunities. Even unicorns like Flipkart, Ola, and Snapdeal looking at new fundraising rounds in 2017 may struggle to secure capital at higher valuations.One may witness more mergers and acquisitions in various startup segments, as a result.
Investment fund trends in 2017
The one big trend that can make or break a startup is the financial backing offered by a venture capital fund. Currently, many funds are reaching their 10-year lifecycles, which may mean they would be looking at exit options or culling of portfolios.
While there have been new fund launches including the likes of Accel Partners, a $450 million fund, and Lightbox, which is estimated to be worth $54 million, the funding went mostly to their existing portfolio companies and not to any new startups.
Boost for financial technology-based startups
As India embraces the world of digital financial transactions in a big way, 2017 is likely to be a good year for startups involved in Financial Technology, or"Fintech".With deeper internet penetration and connectivity on the cards, the Fintech segment is likely to witness new technological innovations. Industry experts also expect new radical changes that may sweep the sector as the government rolls out its unified payment interface.
Mohandas Pai, a well-known investor in Fintech startups like ToneTag and Faircent, has suggested in media reports that the days of mobile wallet startups may well be over as the industry looks at new innovative solutions. With PayTm, the biggest name in mobile wallets moving towards payment banking, more such trends are likely to emerge as the year rolls by.
The Fintech segment allows startups to offer innovative solutions that they can sell to banks. From payment to lending services to consumers, the merging of technological solutions for finances, being arm merchant to banks, online lending, and bitcoin-based startups can all extract positive mileage in 2017.
Cyber security startups to have a good year
With a massive increase in the number of digital transactions thanks to demonetization, the need for having a robust security system has increased substantially. Startups dealing in cyber security and digital transactions are likely to be the biggest beneficiaries of this emerging trend.
The use of digital tokens is likely to be the biggest trend for 2017. Tokenization involves changing card financial details into digital tokens, which cannot be tracked or traced by third parties or hackers while moving between various digital payments platforms, thus ensuring a safe transaction.
Testing times ahead for online retail startups
The rise in internet penetration may augur well for online retail startups, although experts believe retail startups are likely to follow the omni-channel strategy, offering both online and offline sales. The likely entry of Asian giants e-commerce bigwigs like Alibaba and Rakuten is likely to trigger buyouts of smaller startups,resulting in a consolidation phase.
Internet consulting firm RedSeer had earlier published a report showcasing that the online retail market grew only 15% in 2016 to reach $14.5 billion,which was a disappointing trend compared to 2015 numbers.
Likely Sector-wise trends for 2017
Digital entertainment:For startups involved in digital media and entertainment, the year 2017 will be focused on increasing monetization through advertisements and disseminating content through Smartphones. Industry experts believe that a CAGR or growth rate of at least 50% in digital ad spends over the next two years is a realistic target for startups in the digital media and entertainment. Startups introducing innovative ways to monetize will hold a definite advantage.
Education:Online learning and teaching has made education sector one strong startup segment. The sector attracted investments worth $178.90 million in 2016. For 2017, the trend for education based startups will be to get higher funding by increasing digital penetration. The use of virtual or augmented reality and growth in smaller towns are predicted as emerging trends for the current year.
SaaS:SaaS or Software-as-a-Service sector had a good 2016, with a cumulative $864 million raised by startups in 2015 and 2016. For the current year, domestic SaaS firms are likely to establish their global presence, finding new markets and generating higher revenue. Many experts believe this year may just witness the rise of a billion-dollar SaaS company from India.
Healthcare:The year 2016 witnessed a funding of $91.35 million in the healthcare segment startups. Companies focusing on online sales of medicines, use of artificial intelligence systems, and telemedicine are likely to be the biggest beneficiaries in 2017.
2017 Startup trends at a glance
Likely financial and funding consolidation
Expansion of digital payment and financial technology start-ups
Huge upside for digital security startups
Testing times to continue for online retail startups