Get Funded by the Government!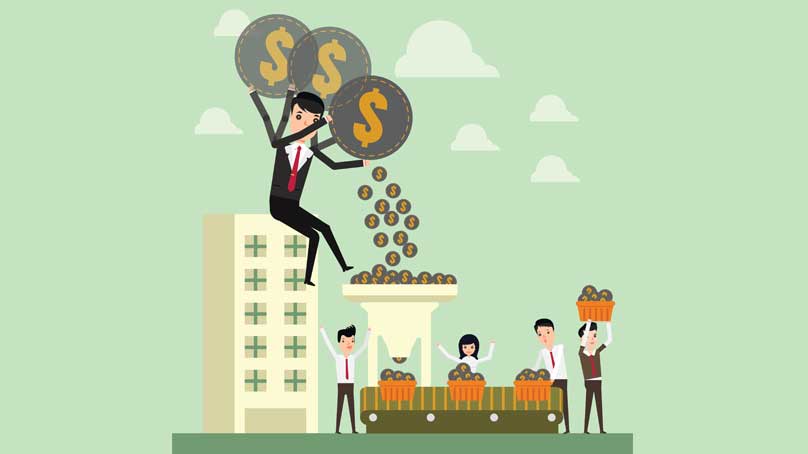 Every business entity requires finances for a smooth operation. The significance of funding becomes more important for startups and smaller business entities just venturing out on their business journey. Business plans including marketing, production, and final implementation, all of which revolve around finances. The government, on its part, is promoting the 'Start up India Action Plan' by offering various options to generate funding for business enterprises and startups.
Here is a look at various funding options, including government sponsored funding for startups and smaller businesses.
Loans from commercial banks: The first line of funding for small business entities and startups can be facilitated through various PSUs and private banks under commercial loans. All banks have multiple loans schemes on offer for various business entities, allowing for quick loan disbursal. However, before opting for a bank loan, understanding the eligibility criteria can make your loan process easier and faster.
Importance of rating parameters: Getting a business entity or startup rated by a creditable agency can go a long way in helping with funding. Good ratings help to obtain better credit facility from lenders by establishing good credibility. A popular rating scheme for startups and small business enterprises is NSIC Performance and Credit Rating Scheme, which offers 75% fee reversal as it is subsidized by NSIC. You can also opt to get your business rated by various third party rating agencies like SME Rating Agency of India Ltd (SMERA) SMERA, which is a preferred option for many MSMEs. Agencies like CIBIL also have a commercial credit bureau offering Credit Information Report (CIR) for MSMEs.
Collateral-Free Loans under CGTMSE Scheme: The Government offers Credit Guarantee Fund Scheme for Small Industries and offers collateral free loans under the CGTMSE scheme up to Rs. 2 crore to Micro and Small Scale Industries (SSI) sector.
Loans under PM Mudra Yojana (PMMY): The government had allocated a sum of Rs 500 crore allocated for Start-up India and Standup India programs. The announcement of the PM Mudra scheme has allowed small and medium business owners to get loans without worrying about collateral security.
SIDBI Fund of Funds: Under the Startup India Action Plan, the government has established a 'Fund of Funds for Startups' (FFS) at Small Industries Development Bank of India (SIDBI). The fund contributes to various Alternative Investment Funds (AIF) registered with SEBI, which invests in various startups.
10,000 Startups program by NASSCOM: 10,000 Startups is a platform run by industry body NASSCOM under which startups are offered funding, incubation, and acceleration support. The platform shortlists startups under its program and then help them raise money from a wide range of investors including angels, micro VCs, VCs, and government funds.
Taxation incentives offered by the government for startups
Funding is not only limited to offering help in generating capital but also involves saving through lucrative taxation policy. The government of India offers a three-year tax holiday for Startups in their first 5 years of operation, which has been extended to the first 7 years of operation in the recent Annual Budget announcement made by the Finance Minister.
Investment by incubators in Startups is also exempted from taxation. There is also an action plan in place that makes it easier for Startups to wind up operations in case they fail to succeed, offering limited liability. Also, in the recent Annual Budget announcements, startups receiving digital payments are liable to pay tax on only 6% of gross turnover—instead of the earlier 8%—under Section 44AD using the presumptive taxation method.
As the government works on improving ease of doing business and promoting India as a startup hub, many new financial policies are likely to be introduced to help companies generate adequate funding.