Tips for women to succeed in business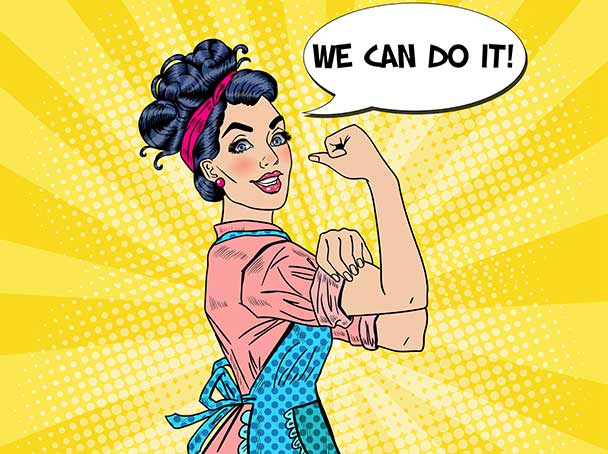 Hello women! Follow these steps for success...
'Make in India', entrepreneurship, startups, funding, venture capitalists are the buzzwords we hear everywhere. According to FICCI's Economy Watch, India was ranked among the top three countries globally in terms of startups founded with total venture investment pegged at Rs 1117 billion (officially reported numbers) during the period 2005-2015. Projections say that India could be home to more than 10,500 startups by the year 2020. The numbers are undoubtedly encouraging.
But how do women fare here?
A BNP Paribas study done in 2015 showed that India had the maximum number of women entrepreneurs in percentage terms at 49 per cent. At the same time, there is another ranking by Global Entrepreneurship and Development Institute which ranked India at 70 out of 77 countries for Female Entrepreneurship Index which is quite disappointing. While the first study looks at quantity, the second looked at qualitative factors that foster women entrepreneurship.
It is a known fact that for every Kiran Shaw, Richa Kar, Shahnaz Hussain or Mallika Srinivasan who have succeeded, there are hundreds of women who have tried, fought and given up. There is no magic formula to be successful in business. So we just can offer you some tips.
Make that beginning: Many women have wonderful ideas but are stuck with self-doubt. Unless you go out and try, there is never a beginning. It may not be in its full form. However, start it small scale, try a prototype or go out and talk to people about your intended venture. The number of inputs that you get will help you take the future course of action.

Be confident and give your best: Preethi Prabhakaran, a well known visual merchandiser, graphic designer and founder of Articulations Design Studio says that women need to be very confident about their abilities and give their best in terms of output. Half baked effort is not appreciated at all.  At the same time, she says a woman entrepreneur should not let anyone take her for granted.
Do not mix home and work: A woman remains the primary caregiver in most of the Indian households. So, when setting out on an entrepreneurial journey, the demarcation between domestic and professional responsibilities needs to be clear. Asha Indudhar, who runs a restaurant JSpice in Bangalore says you should never mix up the two and give adequate time and dedication to your venture.
Networking:  A product that no one knows about is a waste. Nobody but you know about your product better. So it is imperative to go and meet people. There are many startup and networking events happening in every city. Register with them. These events not only help in marketing but also give you useful insights into how to successfully run a business.
Use technology to your advantage: Technology is a great enabler. Asha Indudhar opines that being technologically up to date is a big advantage. So it pays to learn about the latest technology applied in your field and use technology to ease your domestic chores as well.
Plan well: Entrepreneurship is no child's play. To run it like a well-oiled engine, you would need to do some jugglery. Planning is the key. Plan for the expected and the unexpected. The more prepared you are, the smoother your journey would be.
Trust your instincts: There will be many people who would like to advise you on how to run a business. Unless you are very sure, always trust your instincts to make the right decision.
Which strategies have worked for you as a woman entrepreneur? We would love to hear from you.