Has Cryptocurrency Invited Dark Times for Itself?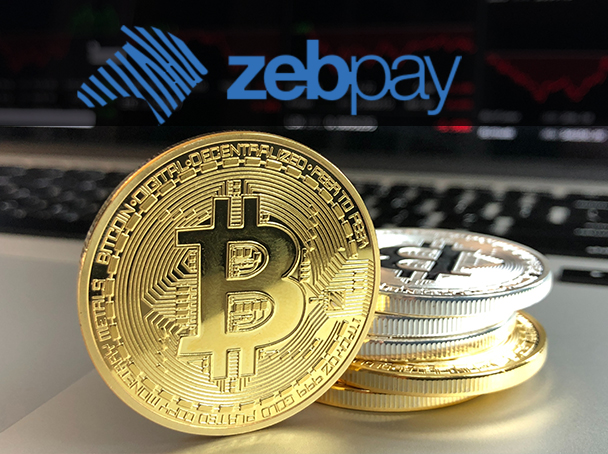 'Zebpay'- a cryptocurrency exchange has decided to return public money! Read this!
At a time when Facebook lifted its ban on cryptocurrency ads, one of the biggest currency exchanges in India, Zebpay, has requested its users to withdraw their money before the deadline of July 5 by RBI, ends.
As per a report by BT Economy, there has been a sharp decline in Bitcoin and Ripple prices on Zebpay in the last one month, and the recent company's decision could lead to further downfall. Launched by Mahin Gupta in 2012, Zebpay had crossed a trading turnover of Rs.100 crore. At present, they have more than 30,000 users on board. The company claimed that their user count escalated by 6,000 every month.
The Zebpay app allows users to buy, sell and store bitcoins, and also use bitcoins to buy vouchers. In April this year, banks were banned by RBI from doing business with cryptocurrency exchanges like Zebpay. Currently, the prices of bitcoin on Zebpay is Rs.4,22,550, which is below 6 lakh in the last month.
As per a Zebpay company statement, "While our industry is challenging this legally, the outcome is beyond our control. Hence, if you are holding any rupees, or depositing any rupees in Zebpay, there could soon come a time when we may not be able to honour withdrawal requests. Please continue only if you understand this risk."

While platforms like Zebpay are striving hard to survive in this market, there are competitors like WazirX who are incepted with a vision to create India'a most trusted Bitcoin and crypto exchange. The Peer-to-Peer transfer carries the glimpse of a decentralized future, allowing users to seamlessly buy and sell crypto for INR directly with each other. Commenting on the latest feature, Nischal Shetty, Co-Founder & CEO of WazirX said, "At WazirX, we are extremely passionate about crypto trading and investment and it is our endeavour to provide robust and secured solutions for our users to continue their participation in this global phenomenon. To the same end, we have launched an innovative feature enabling peer-to-peer crypto transfers. We will be at the centre of these transactions, ensuring completely secured and hassle-free transfer of funds and cryptos to voluntary buyers and sellers. While the feature allows users to still build their digital assets, we are also hopeful that the authorities will acknowledge the impact crypto is having on global economies and would work closely with the private players like us to better regulate this space, instead of simply banning the same."
It's indeed a sad time for the users of Zebpay to continue with this risk. Even if the amount they deposited is withdrawn, this would affect the brand image of Zebpay. At a time when social media giant Facebook has allowed cryptocurrency ads, Zebpay could have made a decent endeavour to survive in this speculative market. With them(Zebpay) enjoying a top position in the cryptocurrency business, it's to be seen what policies they adopt to revive their good image in the market.
Here's an interview with Zebpay, co-founder, Sandeep Goenka to IAAE last year.
Do you think Zebpay would plan a come-back in the market?