This Startup Celebrates Valentines Day With Street Animals!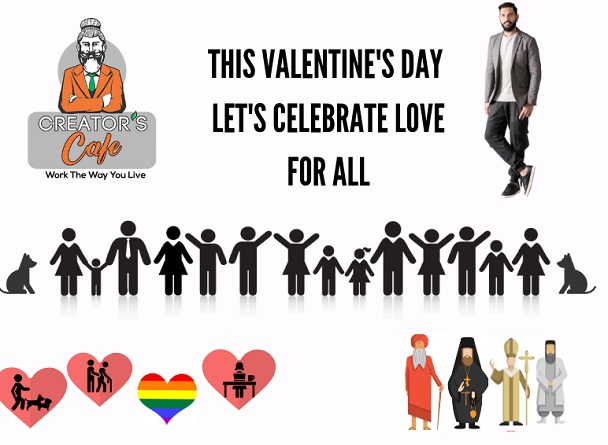 Yuvraj Singh backed Creator's Gurukul aims to beat the cliche, and give Valentines Day a twist. Scroll down for more!
Creator's Cafe, is all set to celebrate the festival of love with the theme love for all. They say we should love everyone beyond the limitations of caste, creed, religion, sex and social status. The Yuvraj-Singh-backed shared space startup plans to extend the day of love celebrations to all under the theme #PyaarEkMaukaHain.
Lot of progressive organizations have joined hands to extend the Valentine's Day celebration from all stratas especially four legged man's best friend (in association with the Animal charity Each One Feed One ) , LGBTQ community (in association with Wok in the Clouds, Chai Thela and Creator's Xpress) and to return the love that the community has showered, there will be special offers and scholarships for entrepreneurs with focus on women led startups , retired professionals beyond the age of 50 .
Speaking on the occasion, Saurabh Pathak, Co-Founder, Creator's Cafe said,
"We believe love is love; whether its love for beloved, your family, your pets or for your passion, art or startup. Hence we thought of extending the definition of 14th Feb to include all."
Shiva Sharma, CEO, Creator's Xpress added "We saw a tweet by Mr Anand Mahindra on Feb 4 (…. I salute every working woman & acknowledge that their successes have required a much greater amount of effort than their male counterparts) signifying how the professional world has more challenges for working women, and hence we thought of doing our bit for them as well as the third gender and also the retired professionals who are seeking a new lease of life with their ventures in form of special scholarships and offers and what better to start this initiative but Festival of Love."
Under the #LoveisLove theme, there will be doggie treats distributed across by Each One Feed One team and free food/chai at Creator's Cafe partner outlets of Chai Thela and Eggsy for the less advantaged.