Zomato Takes the 'Drone' Route Now!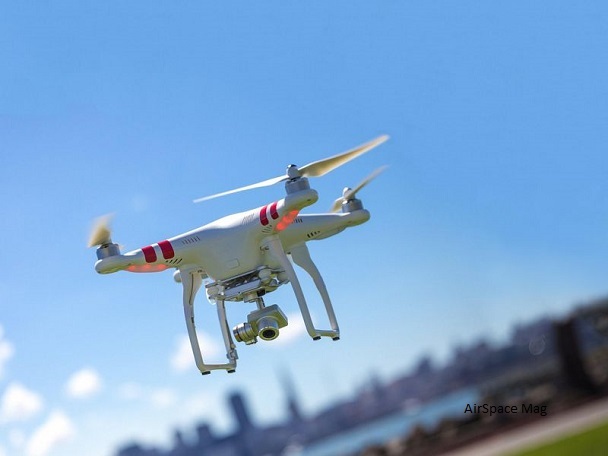 Don't be surprised if you can spot a drone enter your window with your ordered food!
Food delivery startup Zomato has acquired Lucknow-based 'TechEagle Innovations'  that works exclusively on drones. The amount raised was undisclosed.
Zomato opined that this acquisition would help the company create a technology that would be a power hub delivery network comprising of hybrid multi-rotor drones. This acquisition would also pave the way towards drone based food delivery in India.
To quote Zomato CEO and co-founder, Deepinder Goyal, "We are currently at the early stage of aerial innovations and are taking baby steps towards building a tomorrow wherein users can expect a drone to deliver the food they ordered online. We believe that robots powering the last mile delivery is an inevitable part of the future and hence is going to be a significant area of investment for us".
'TechEagle Innovations' was founded in 2015, a brainchild of Vikram Singh Meena, who decided to challenge the ongoing scenario of delayed food delivery owing to traffic congestions.
Vikram and team are quite elated with the recent acquisition. Speaking exclusively to IAAE, Vikram says, "Zomato is the fastest growing startup in the food delivery section. Getting on board with Zomato would help us aggravate our business to a large scale. Especially, at a time when they are expanding at such a rapid scale. It will be a win-win situation for both us, and we would get to deliver faster and cheaper via Zomato Drones."
Zomato's Acquisition So Far
This is Zomato's second delivery acquisition so far, after buying hyperlocal logistics startup 'Runnr' in September 2017. As per a claim by the company, it currently has 1.5 lakh delivery partners aboard.
Statistics states that food delivery currently contributes about 65 percent to the overall revenue of the company. The company claims to have achieved 21 million monthly dollars in October this year, from 3.5 million monthly dollars in January this year.
Other Announcements by Zomato
Early this week, Zomato announced about his launch of online ordering and food delivery services in 30 more cities. That brings its presence to a total of 93 cities in the country. It aims for 100 shortly.
This recent technology adopted by Zomato is definitely futuristic. What will change the game however will be the logistics of applying this at ground level. This will be another move by Zomato to keep taking a leader stance in the vertical.