When PASSION Gave Birth to a Startup!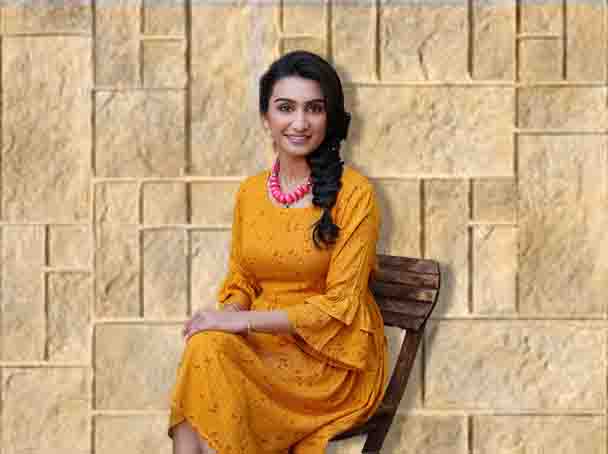 Here's a fashion startup of women, by women and for women...
It's a myth that the career of a woman gets doomed after her marriage. Thanks to shepreneurs like Nidhi Yadav who has broken the taboo and proved how initial hurdles in her way fell prey to willpower.
Founder of a fashion startup, AKS Enterprises, Nidhi Yadav talks to I Am An Entrepreneur (IAAE) and sets #startupgoals. Some edited excerpts:
Give us an insight into your background. When were you affected by the entrepreneurial bug?
I am a Computer Science graduate and have worked for Deloitte before pursuing Masters of Fashion Studies from Italy. Influenced by the success stories of Zara and H&M, I decided to transform my creative skills into business strengths. At the same time, I noticed untapped business opportunities for young women entrepreneurs in the apparel sector. So, when passion met with business ideas, I got the courage to transform my dreams into an enterprise, AKS.
Tell us about the inception of AKS Enterprises. What kind of investment went into the venture?
AKS was formed in May 2014. I started the business with a seed capital of only 3.5 lakhs in a small warehouse of less than a thousand units, and the responsibility of a 7-month-old baby. The competition from existing brands in the same space during the first two years was both exciting and challenging.
How is your startup unique?
Capsules Collections, quick replenishment models and price affordability for end customers are the three top USPs of brand AKS. We create our apparels as per the needs and aspirations of our target audience. That's why we are able to carve a distinct position in the market.
Tell us something about the finances of your venture.
With a turnover of around 50 Cr. in the last fiscal year, AKS is still a bootstrapped brand, but we are looking for PE/VCs who can also come on board as mentors rather than only investors. AKS is looking to raise USD 8-10 million VC funding within a period of 4-6 months. The funding would be utilised for expansion, as the company would set up new projects, while focusing on the current brand, along with backward integration.
What kind of response have you seen from the audience so far? Can you share some possible statistics?
The response is truly motivational; we had shipped a million orders in the calendar year 2017. Repeat purchases from same customers is increasing and have come at par with national brands. Moreover, there has been an exponential growth in terms of revenue since the beginning.
Financial year 2014-15: Revenue(In Cr.) - 1.52
Financial year 2015-16: Revenue(In Cr.) - 8.25
Financial year 2016-17: Revenue(In Cr.) - 22.24
Financial year 2017-18: Revenue(In Cr.) - 45.99 (Un-audited)
Also, AKS is creating its market outside the country. We are already shipping to Sri Lanka and Mauritius via B2B partners. Soon, we will be launching our own website with an International shipping option.  
Where do you see your venture five years down the line?
I am quite sure that AKS will be counted among the top 10 apparel brands of India in five years from now.
Success stories are indeed amazing to both hear and share. Have a similar story to tell? Drop in an email at gairika.m@digital-guru.in and get featured.