Adam Walker – The man who walks across continents for intelligent loadshedding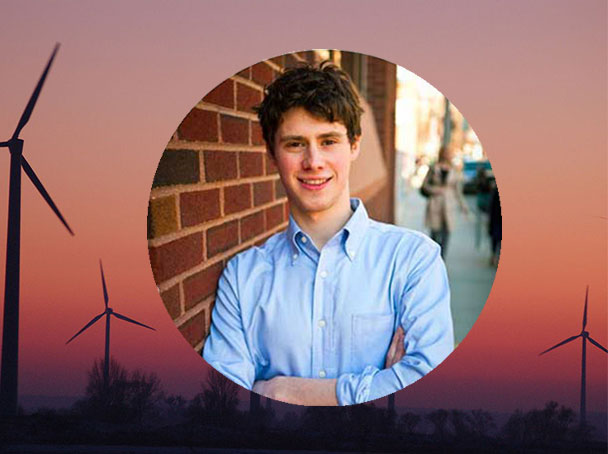 This entrepreneur has started-up in 5 continents! Don't believe us?
At 22, he started with a small wind turbine company called Kosovo Wind Garden in Pristina, Kosovo (Europe) which died out in a year. However, he tried again. He built an objective meter which monitored electricity consumption along with intelligent load shedding in Chile. To his misfortune, his investor was caught by the FBI for illegal money laundering from Russia. Nonetheless, this did not dampen his entrepreneurial spirts!
His next venture was a mobile billing subscription software, RemoteCycles in Nairobi, Kenya. The aim was to correct operational efficiencies preventing different customers from paying different amounts for the same service. However, due to the socio-political scenario there, his startup soon felt the financial pinch.
Despite having a Bachelors in Physics and Philosophy from Carnegie Mellon University and a Masters in Science, Technology and Public Policy from Rochester Institute of Technology, he was walking dogs and stacking wood at saw mills to sustain his startup.
Things turned around for him when Paul English, founder of Kayak, and Africa Angel Network chose to fund his startup for $45,000. It was after a trip to Mumbai that Adam realized he needed to move to a bigger market!
He decided to move to the tech capital of India — Bengaluru — to gain maximum out of new startup - Hummingbill.
A Gmail plugin, Hummingbill integrated with payment gateways like Razorpay and Instamojo. The invoice comes with a payment button which vendors can use to pay the raised invoice.
Over 300 businesses have already downloaded Hummingbill since June. Having a team size of just five right now, they are looking to raise a bigger round of $500,000 to triple their team size and break even.
Adam Walker remains optimistic as ever about his venture and his story is an inspiration to all other startup founders.
LEARNINGS:
Never stop trying. You will get it right eventually.

Experience, good and bad, makes you better for the future

You don't have to be geographically restricted to start-up!