Did Cryptocurrency Invite Dark Times for Itself Ahead?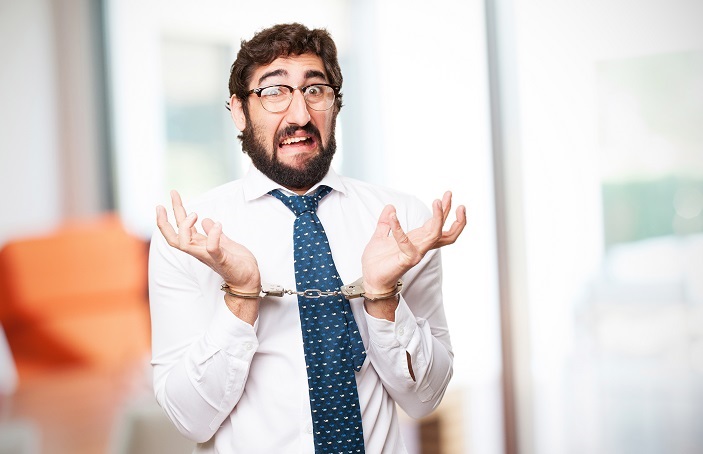 Cryptocurrency exchange firm Unocoin co-founder lands up in jail! Scroll down to read more!  
By Gairika Mitra
Just a few days after IAAE reported on the boons and banes of cryptocurrency, it seems that the latter had its presence felt more. Cryptocurrency firm Unocoin's co-founder Harish BV has been arrested by sleuths from the central crime branch, for running an alleged illegal Bitcoin trading kiosk, which operated via a teller of ATM machine.
As per the officials, the arrest was because the ATM kiosk was set up without prior permission. According to a report in Times of India, the officials had confiscated the said teller machine, two laptops, few debit and credit cards, and a cryptocurrency device, with Rs. 1.8 lakh.
When did Things Heat up?
Cryptocurrency came under heavy fire when Union Finance Minister Arun Jaitley mentioned in his budget speech that cryptocurrencies cannot be accepted as a legal form of currency in India.
A few days after the Union Minister made this statement, banking regulator the Reserve Bank of India (RBI) issued a directive on 6th April that asked banks to sever ties with any cryptocurrency trading firm in the country, with a three-month deadline.
Response by Cryptocurrency Traders
This move by the RBI infuriated the cryptocurrency traders, and companies filed cases with top courts in the country. They stated that decision by RBI, blocked their freedom of doing business in India.
A media report claimed that the Union government has set up a panel to study the new currency format, so that traders could be allowed to operate in India, under a few conditions. However, nothing much has come to light.
RBI Ban and its Consequence(s)
Last month, India's largest cryptocurrency trading firm Zebpay declared its exit, due to RBI restrictions on cryptocurrencies.
However, the other founder of Unocoin, Sathvik Vishwanath said that his company didn't indulge in any illegal activity. He mentioned to TOI that Jaitley's statement doesn't make Bitcoins or cryptocurrencies illegal in India.
On the other hand, Nasscom member KS Viswanathan told TOI that there was still time to ascertain all the facts in this case.
Amid such ongoing pandemonium, many a founders are donning the hat of optimism. As of now, it may be very well said that cryptocurrency has created a sceptical atmosphere for itself; wherein the future carries a tinge of darkness indeed.
With excerpts from TOI