Entrepreneurs are Excited About Weekends too. But for different reasons!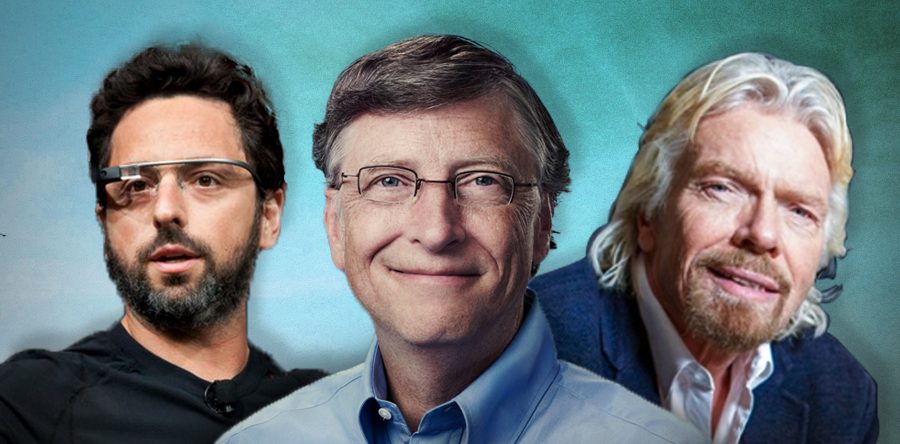 Let's find out what this breed of thinkers actually do on a break.
Some await the weekend only to get rid of the hustle - bustle of their daily lives. But for entrepreneurs, the word 'weekend' means 'more time'. Saturdays and Sundays just mere extensions of the workweek and a chance to better themselves on things they are truly passionate about.
Here's a peek into the lives of successful entrepreneurs when they are not dressed in formals. Come, join us for a quick stroll…
Bill Gates, Founder - Microsoft Corporation
In a recent interview to an international publication, Bill Gates told readers that his last weekend was spent in watching his daughter ride horses and enjoying some old-fashioned fun.
"Twenty years ago, I would stay in the office for days at a time and not think twice about it--so I had energy and naiveté on my side," he said. "Now hopefully I am a bit more mellow but with a little extra wisdom."
Sergey Brin, Co-founder - Google
In his spare time, Brin likes to push his body to the limits in any way he can think of. Some of his activities include roller hockey, ultimate Frisbee, gymnastics, sky driving, and high-flying trapeze.
Adam Nash, Vice President - Dropbox
Current Vice President of Dropbox, and ex-CEO of Wealthfront, Adam Nash once said in Quora that he and his wife are big believers in dating. He says it is amazing how wonderful a few hours over drinks and dinner can be. "There really aren't fixed time boundaries between your professional and personal life," he explains.
"That being said, we are all human, and I think you'll see that most of the time I spend on weekends is focused on spending time with people. It's the way I recharge, and it's also the way I keep perspective."
Richard Branson, Founder - Virgin Group
For business magnate Richard Branson, a perfect weekend includes partying on his own desert island. To quote him, "I know I shouldn't, but I still like to party on Friday nights. I live half the year on Necker, a tiny island in the Caribbean and it's always full of people in party mode. Everyone comes up to the big house and we'll be dancing until the early hours to the island's band, the Front Line. By day the band members lug bags at the airport and at night they play great reggae. I'm not the best dancer so will probably make a fool out of myself by getting up onto a table, and if my children Holly, 30, and Sam, 26, are around there will inevitably be tequila shots."
THE INDIAN POV – Surprisingly, Indian entrepreneurs are no different.
He says says that "The most important thing for me during the weekends is to make sure that I am always accessible to my team in case they need my input for anything. I normally let my team know the hours when I won't be able to reply back or talk to them and at the same time if I feel my decisions are required at an urgent basis."
This 23-year-old entrepreneur says that his weekends are mostly spent researching about new product ideas and working on the feedback received from the customers.
This founder however has a different approach. He prefers going out for movies, or munching on a new snack. Travelling also constitutes a major part of his schedule.
All of them clearly use their weekends to recharge and reshape the "work week". This probably is the best explanation for why entrepreneurs never suffer Monday Blues. Every day is amazing for the tribe seeking to create new experiences!
Leaving you with the thought – "What you do in your spare time, will determine what you do in your work time!"